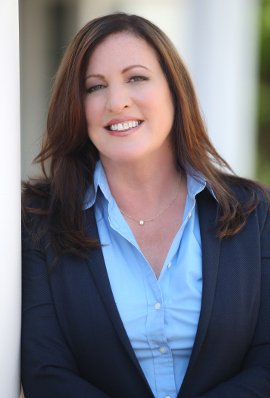 Joanne Smith, Founder & CEO
Words from the Founder of Smith Luxury Travel
Joanne Smith, Founder & CEO, left her career in financial services to create a luxury travel advisory service that caters to those seeking more than just a vacation, but rather a unique travel experience.
Joanne knew from an early age that she loved to travel.  Whether it was a family road trip in New England or a trip to Florida, she saw the beauty in each destination.  After traveling the world during her 20+ year career in finance, it was only natural that she transitioned into the role of travel advisor.
Joanne doesn't just book vacations; she designs experiences that are meant to maximize life's moments through travel.  Customized to each client's individual tastes through highly personalized customer service, she works to build itineraries that will impart indelible memories that will last a lifetime.
With a dedication to thorough research and a fastidious attention to detail, Joanne works closely with each client to develop a custom trip that fits their hopes and dreams.  From her experience in finance, she has a deep understanding that experiences - not things - create lasting memories and life changing.
With over 55 countries in her travel resume, and extensive travel throughout North America, Mexico, South America, the Caribbean, Europe, Asia, Australia and New Zealand, Joanne has enjoyed visiting many incredible places and experiencing wonderfully diverse cultures throughout the world. Let her use her knowledge to create magical experiences for your next journey.
Joanne Smith
Founder & CEO
Smith Luxury Travel